This morning I was sent a link to this article in The Atlantic, which describes a photo taken by war photographer Kenneth Jarecke at the end of Operation Desert Storm. The photo was not chosen for publication in the U.S., based on its graphic nature. This prompted me to examine more closely how Americans view death, in general, and wartime violence, in particular.
We are disconnected from death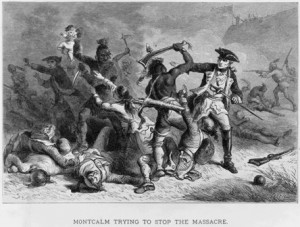 It seems to me that Americans are disconnected from death, and dying. I attribute this in part to our high life-expectancy. These days, the average life-expectancy for Americans is about 78 years. Some data show that as recently as the turn of the 20th century the average life expectancy was 50 years. Infant and child mortality rates were also drastically higher in previous centuries. While vaccines, medical care, and standards of living have improved, disease, violence, and other depredations have decreased. Many American folk songs have extremely dark topics, for example, which gives just a small indication of what our ancestors experienced in the early growing phases of our society. Death was always around the corner.
Nancy Updike, a producer of the "This American Life" radio show, recently described her sudden realization of the modern disconnection with death. She had been present at her step-father's death, and was amazed at the Hospice nurses who were present:
"I had never seen the kind of expertise these nurses had. They knew death. They seemed to understand it, whereas I, even though I had just watched someone fade away and die right in front of me, all I could think was, what just happened?"
Listen to her whole story here, where she explores death at an Hospice care facility: This American Life, episode 523
Is death part of war? If so, how should we deal with it?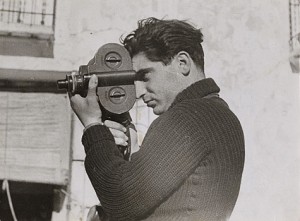 So, back to the war photograph. In previous wars, most notably World War II, government censors ensured that the most violent and gruesome images were not presented to the American public. The press also voluntarily complied with censorship. This changed during the Vietnam War, when bloody scenes from the jungle were delivered to living room television sets. After Vietnam, while the military kept a tight reign on media presence on the battlefield, the censorship of Jarecke's photo was not imposed by the military or the government, but by the American press itself.
The key idea presented in the Atlantic piece is that the expongement of human suffering from Gulf War journalism presented a view that it was a war of Hollywood explosions and no one really got hurt. Jarecke makes this excellent point:
"If we're big enough to fight a war, we should be big enough to look at it."
We have progressed from government censorship, to journalistic self-censorship, to an inability to even process the idea of death. Think for a moment about how the American public responds to any sort of sudden, violent death: 9/11, Columbine, Sandy Hook, Islamic beheadings. These are all criminal acts, and unjustifiable, but Americans invariably respond with raw, untempered emotion. We are desensitized, we think that death is something that shouldn't happen, and violent death is something we don't understand.
Are we big enough to look at it?
I am not suggesting that we make death into something light, or devalue the loss of life. On the contrary, I think that only by understanding the actual gravity of death can we really know the consequences of our actions, as individuals, and as part of a nation which wages war.
Further reading: