Today is National Medal of Honor Day. This year, it happens to also be Good Friday, which seems especially appropriate, given Jesus' words the night before his crucifixion:
"This is my commandment, that you love one another as I have loved you. Greater love has no one than this, than to lay down one's life for his friends."   John 15:12-13 NKJV
Not all recipients of the Congressional Medal of Honor (CMOH) died in the action for which they received it, but many did.
March is also National Women's History Month, and I was somewhat shocked to learn a few weeks ago that there is only one female recipient of the CMOH. Find her citation here. Dr. Mary Walker served the Union Army as a contract surgeon during the American Civil War, was captured and sent to a Confederate prison, and was later returned during a prisoner exchange.
Because of her work as a surgeon on both sides of the battle lines throughout the war she was awarded the CMOH by President Johnson after the war. Walker lived from 1832 to 1919, and earned her medical doctorate when she was only 23. See her biography here.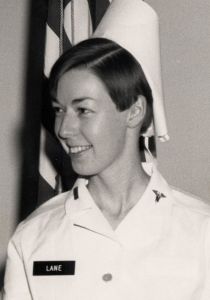 Lieutenant Sharon Lane was a U.S. Army nurse stationed in Chu Lai Vietnam when she died in 1969. She had written to her parents just days before her death, remarking that it was "very quiet…haven't gotten mortared in a couple of weeks now."
Lane was assigned to the ward where the Vietnamese were cared for. She refused to be transferred to other wards, and also spent her off-duty hours attending to the GIs in the surgical ICU. Eight military nurses died in Vietnam, but Lane was the only one who died from enemy fire. Though she did not receive the CMOH, I thought it appropriate to commemorate her sacrifice here.
For her service in Vietnam, First Lieutenant  Sharon Ann Lane was awarded the Purple Heart, the Bronze Star with "V" device, the National Defense Service Medal, the Vietnam Service Medal, the National Order of Vietnam Medal, and the Vietnamese Gallantry Cross (with Palm).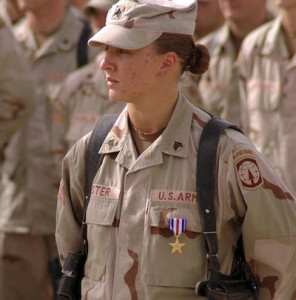 There is a nearly endless supply of stories of women who sacrificed themselves on the battlefields of Iraq and Afghanistan, too. Visit this link to find several of the most poignant.
It really is impossible to cover these topics – either the CMOH or womens' valor – in one blog post. But I think it is important for us to stop for a moment occasionally and remember all those who have sacrificed themselves for us and their comrades. Visit the CMOH website and read a few of the citations – pick them at random – they are amazing.