In Addison, Texas, north of Dallas, you can find a gem of a museum.
The Cavanaugh Flight Museum specializes in air-worthy historical planes, and is the home of the Commemorative Air Force's heavy bombers. I last visited the Cavanaugh in December, 2013.
Quality of research
The Cavanaugh museum has well-researched narrative, especially from a technical standpoint. The writers take some historical stances that may be indefensible, but I didn't see any glaring historical inaccuracies. The real value at this museum is in the technical descriptions and analysis of the artifacts. Fans of aviation and military machinery will be delighted by the intense detail provided in the placards for each aircraft. This museum's quality of research on mechanical trivia is obviously an outgrowth of its emphasis on flyable aircraft, restoration, and reproduction.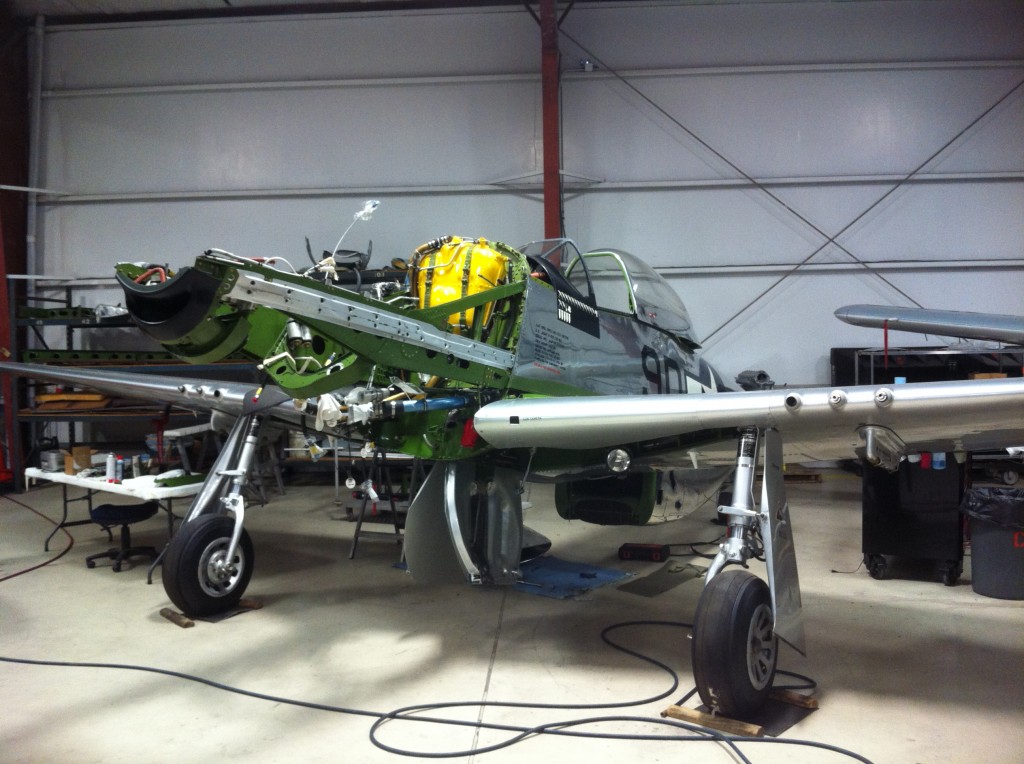 A P-51 Mustang disassembled for restoration
Interest to historians
Speaking of reproduction, I was most impressed by the handful of World War I planes on display. Most of them, even though they have original engines or guns, are almost completely remade from original blueprints. Original WWI airplanes are rare, so it was fascinating to see a collection of them in "fresh out of the box" condition.
Often when museums supplement their exhibits with reproduction "artifacts" it falls flat and yields more disappointment than if there had just been a gap in the collection. In this case, knowing that these dogfighters could still fly made the museum come alive – and that applies to all four hangars, WWI through Vietnam.
Interest to non-historians
For family members who are not normally interested in reading all the placards at history museums, the Cavanaugh Flight Museum will probably not be very exciting. If you find yourself waiting in the gift shop at big history museums for your history nuts to finish reading everything, you can at least take heart that this museum is not too big, so you won't be waiting long.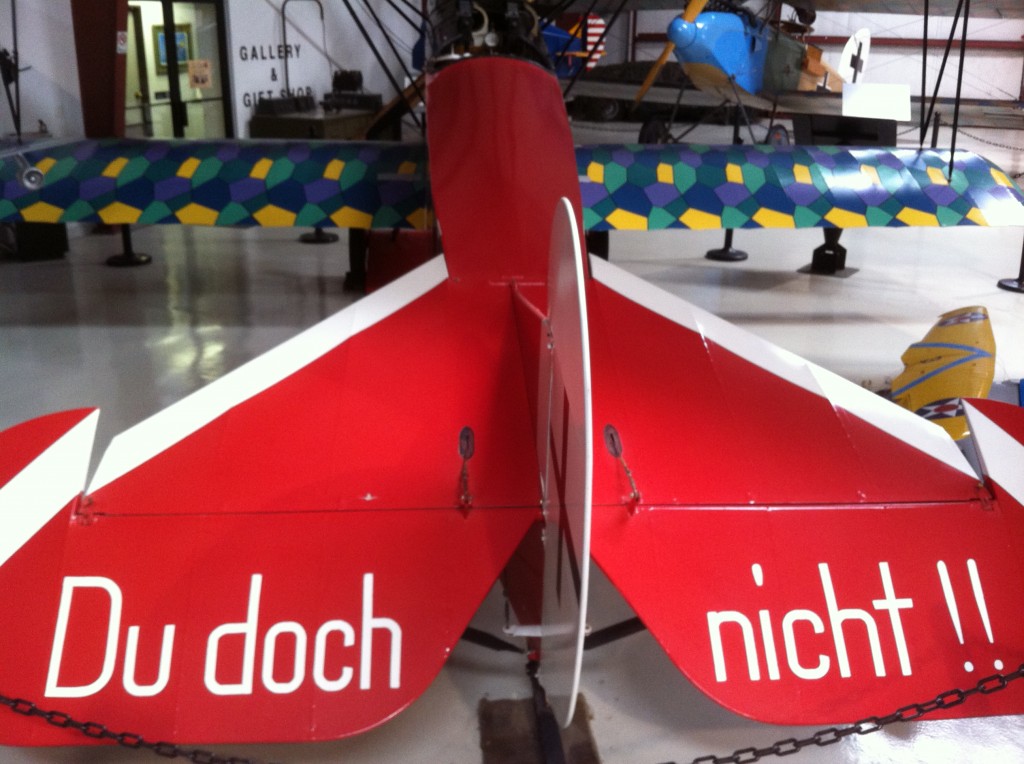 A Fokker D. VII, full-scale flying replica with an original engine, bearing Ernst Udet's paint scheme
The pièce de résistance is "Fifi," the last flying B-29 Superfortress in the world. The collection also includes several ground vehicles, such as an M-50 Super Sherman tank, which saw action in the Arab-Israeli Wars.
Flow/organization
The museum is arranged mostly chronologically, although there are a few items out of order, probably for space considerations. There are several planes outdoors, and these are obviously the ones which have not been restored yet – priority is given to preservation of the best specimens.
Conservation
Compared to many museums, Cavanaugh seems to prioritize restoration, and then conservation. Rather than merely preserving artifacts in their current condition and protecting them from decay, the museum restores them to flying condition, often swapping working engines into usable fuselages and repainting the planes with famous schemes (that don't match the original artifact). Many of these planes are part of the Commemorative Air Force, a non-profit based in Midland, Texas, that provides air shows and works to restore old warplanes.
Clarity
The placard for each item is standardized, and contains a wealth of information, especially technical specifications and details about provenance.
Vitality ("Revisitability")
I visited this museum most recently in December, 2013. This was my second visit in the space of a year, and I was not expecting much. I was happily surprised to find that many things had changed: New planes had been added, several more were being refurbished, and some exhibits were rearranged.
Accessibility (Americans with disabilities Act)
The entire museum is ground-level. Someone in a wheelchair might have trouble with the thresholds to two of the hangars, as they are several inches high. The rest of the museum is easily accessible though, and placards are generally placed low.
Living history
The Cavanaugh Museum has airplane rides available. There are several different planes to choose from, but the more popular aircraft are more expensive. Here are a few: Bell Helicopter OH-13D Sioux, Boeing Stearman, North American AT-6 Texan, P-51 Mustang, and others. I did not take one of the rides, so I can't comment on what that experience is like, but it definitely sets Cavanaugh apart from most other aviation museums.
Children
There is next to nothing here for children. However, there are plans to build a play/learning area for small kids in the summer of 2014.
Should you go?
I give this museum 4 out of 5 stars. It has excellent content, but the presentation is not very flashy. The curators make up for that by keeping the exhibits fresh, and I will certainly be returning next time I'm in Dallas.
Main photo credit: Commemorative Air Force
Links